Pemberton Music Festival!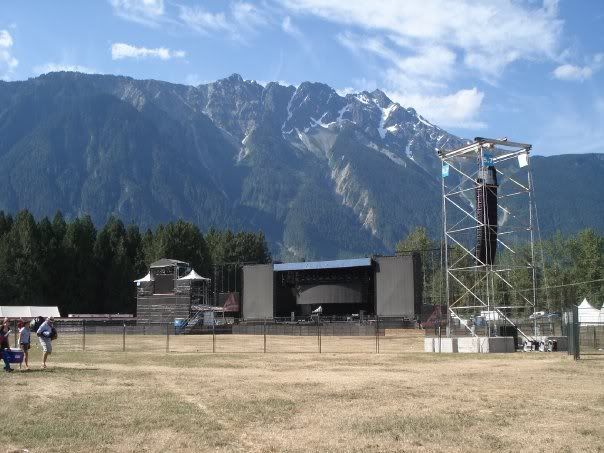 The Pemberton Music Festival started July 25th, we headed up on the Thursday to avoid long line ups and even checked in at the suggested check in spots to exchange our tickets for wrist bands. This ended up being redundant, when we arrived (about 8pm) there were unorganized line ups everywhere and minimal staff directing traffic. There were about 5 rows of 10 cars each and people had begun to drink openly since they were waiting so long. 2 hour later people were smashed and now some of the lines were moving. Volunteers were walking off the job due to unorganization. People began to drive smashed and it wasn't pretty. Once we FINALLY got parked we had to haul all our stuff 20 minutes back to where we were parked in the first place to wait for a shuttle. The shuttles were full size school buses, there were about 1000 people waiting when we arrived. Needless to say we didn't get to the campsite until 4AM. It was chaos. I'm surprised no one was injured.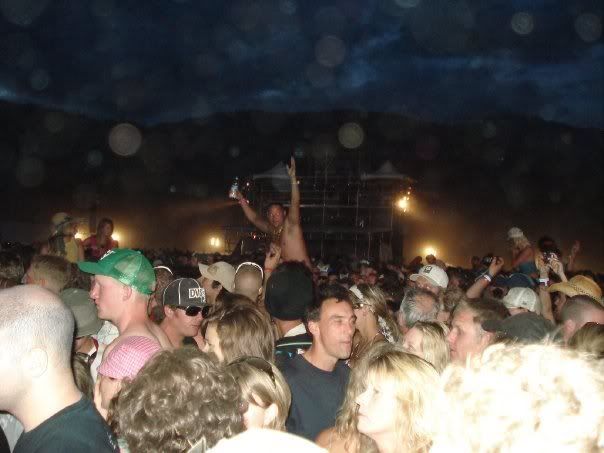 After the intial annoyance of shuttles and waiting, the rest of the weekend ran relatively smoothly, there was a police presence that was relaxed and laidback. They walked around in groups of 5 and I only saw a handful of incidents.
My favourite acts were as follows
1.TOM PETTY
2.JAYZ (surprising I know)
3. SAM ROBERTS
4. COLDPLAY
Metric, Flaming Lips and My Morning Jacket also get a shout out.
The showers were not up to par (minimal) so I didn't shower all weekend, although I did wash up at the cooling station (a great idea) But they really need to up the showers for next year, it's ridiculous to wait 2 hours or more for a shower. Dust was an issue too. The scenery is AMAZING. I would go again. I would suggest it to anyone wanting a satisfying music festival experience, I think it can only get better!