Tofino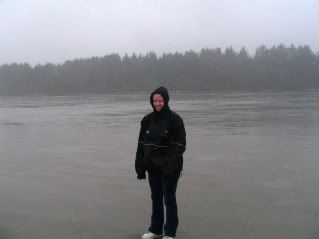 Tofino is really truly one of the most memorable places on Vancouver Island. Tofino is an amazing fishing village at the tip of Esowista Peninsula near the entrance to Clayoquot Sound on the west coast of Vancouver Island/close to Ucluelet. Tofino is a rapidly growing tourist centre for Long Beach and other Pacific Rim destinations. Once a timber and fishing town, Tofino has become a population destination for the world.
Tofino's docks bustle with local fishermen and act as launching points for numerous sea kayaking, whale watching, wildlife, hot springs and cultural tours. Local boats also supply the 1,500 residents of five Nuu-chah-nulth communities and others who make their homes on the nearby islands and secluded shores of Clayoquot Sound.
The economy of the relaxed, vacation destination of Tofino is largely dependent upon tourism and aquaculture.
Surfing is one of the main attractions, here are some of the Surf schools and shops to check out!
Tofino Surfing Lessons and Surf Shops
Bruhwiler Surf Camp
311 Olsen Rd • Tofino, BC
(250) 726-5481 • bruhwilersurf@msn.com
Live to Surf
1180 Pacific Rim Highway • Tofino, BC
(250) 725-4464 • info@livetosurf.com
Pacific Surf School
440 Campbell St • Tofino, BC
Toll free 1-888-777-9961, Local (250)725-2155
info@pacificsurfschool.com
Raven Skate Shop
Fourth and Main St • Tofino, BC » View map
(250) 725-1280 • info@ravenskateshop.ca
Surf Sister
Campbell St • Tofino, Canada
Toll free 1-877-724-SURF (7873) • info@surfsister.com
For more info www.my-tofino.com